Archived Exhibition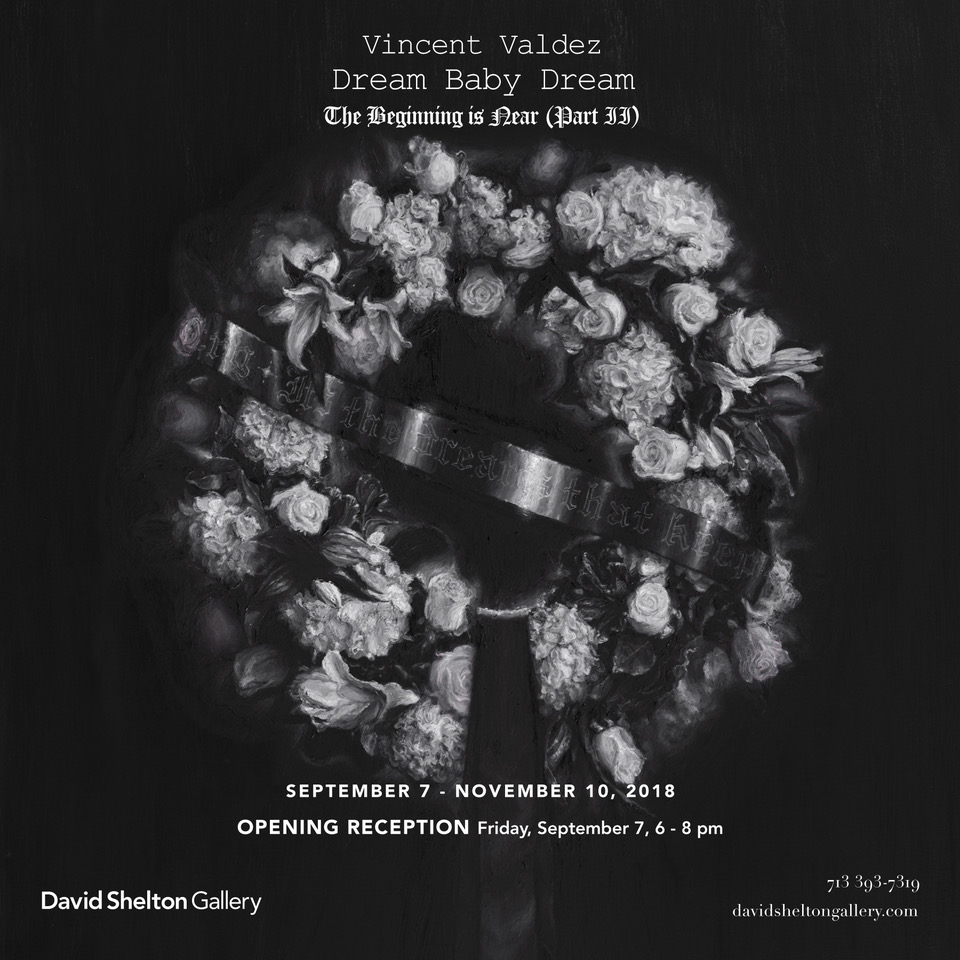 Fri, Sep 7, 2018 → Sat, Nov 10, 2018
Opening reception: Fri, Sep 7, 6:00 - 8:00 pm
Texas Monthly
,
Houston Press
,
Dallas Morning News
,
Houston CityBook
and
ARTnews
The Beginning is Near (Part II)
The lights are on. The mics are live. The cameras are rolling, yet no one is sure where to begin.
Gestural brushwork composes the scene. Moments of pause. Speakers at podiums, flanked by microphones and floral arrangements. Each is silent. Some mournful. Some pensive. Others meditative or distant. Collectively uncertain of where we go from here.
Dream Baby Dream (2017–2018) is Part II of Vincent Valdez's allegorical trilogy The Beginning Is Near. The series follows on from Part I (2015–2016), two large oil paintings, The City I and The City II, that address the structural oppression, hate and violence Valdez sees as inscribed into the sociocultural landscape of the United States. As he completed the final canvas of The City I, news broke of the death of Muhammad Ali (June 3, 2016). A week later, between bouts of painting, Valdez watched television coverage of people following the hearse carrying Ali's body, the funeral service and the eulogies honoring "The Greatest." The diversity of the speakers and the compassion and conviction of their words resonated with Valdez, but months later, during the culmination of the 2016 presidential campaign, he found new meaning in the spectacle surrounding Ali's death. Returning to the footage, Valdez sought to reconcile Ali's life and legacy with the dawning apprehension, anxiety, division and disillusionment that echoed across the country from screen to shining screen.
From an essay by Ian Alden Russell, August, 2018
Images: Peter Molick Photography