Current Exhibition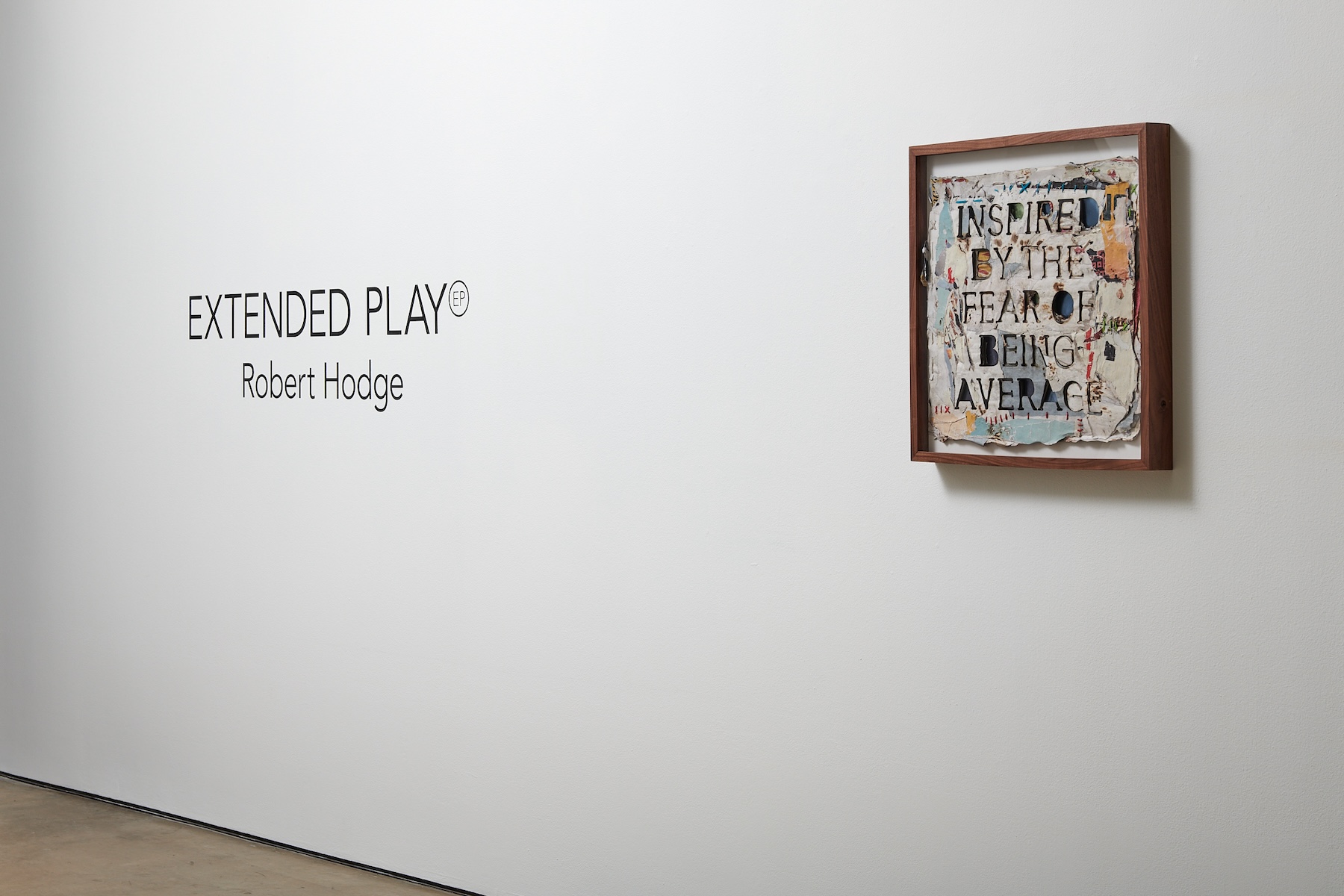 Fri, Nov 17, 2023 → Sat, Jan 6, 2024
Opening reception: Fri, Nov 17, 6:00 - 8:00 pm
The concept of Extended Play draws a parallel to the music industry in which an EP is a release that surpasses a single track but falls short of being a full album. Robert Hodge interprets Extended Play as his introduction of a collection of thematic works that exists within the larger framework of his artistic practice which is grounded in African American traditions, history, and cultural expression.
Building upon a legacy he has established in previous exhibitions around memory and commemoration, including one this summer titled Speakerboxxx, Hodge's newest works are predominantly text-based paintings that offer a fresh perspective on his use of language and everyday materials. Hodge constructs compressed slabs using reclaimed paper sourced from locations throughout the city into which he carves messages that evoke strength and resilience. The works are a testament to the enduring contributions of significant cultural icons while serving as a call to preserve the past and illuminate the present.
Born in Houston and raised in the city's Third Ward district, Robert Hodge studied visual art at the Pratt Institute in New York and the Atlanta College of Art before returning to Houston. Hodge has exhibited his work in numerous national and international institutions; has received grants from Artadia, the Joan Mitchell Foundation, Houston Arts Alliance, and The Idea Fund; and has been an artist-in-residence at Artpace and the Joan Mitchell Center. He is currently included in The Culture: Hip Hop & Contemporary Art in the 21st Century, which originated at Baltimore Museum of Art and is travelling to Saint Louis Art Museum, Schirn Kunsthalle Frankfurt, Cincinnati Art Museum, and Art Gallery of Ontario.