Archived Exhibition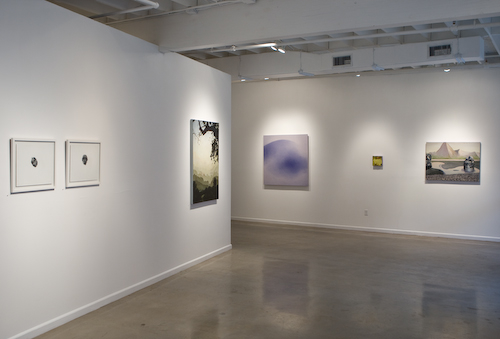 Sat, Feb 13, 2010 → Sat, Mar 20, 2010
Reception: Thu, Mar 18, 6:00 - 8:00 pm
Sara Frantz, Jayne Lawrence and Vincent Valdez
San Antonio Express-News
David Shelton Gallery is pleased to announce its fourth exhibit, Foretopia, featuring new works by Judith Cottrell, Sara Frantz, Jayne Lawrence, and Vincent Valdez.
The title of the exhibit is derived from the artists' thoughtful explorations and perceptive expressions of social, political, and cultural issues; sexuality; nature; fantasy, and everyday reality. Through a variety of mediums--including drawing, painting, and sculpture--the artists address the past and present, as well as potentialities for a better future.
Cottrell, Frantz, Lawrence, and Valdez are the four newest artists represented in the gallery. They all create relevant, insightful, and stunning art that, while conceived through a diverse set of realities, is greatly complementary. Their work conveys thought-provoking messages, based on experience, imagination, and hope, that are at times serious, often humorous, and always intriguing.