Archived Exhibition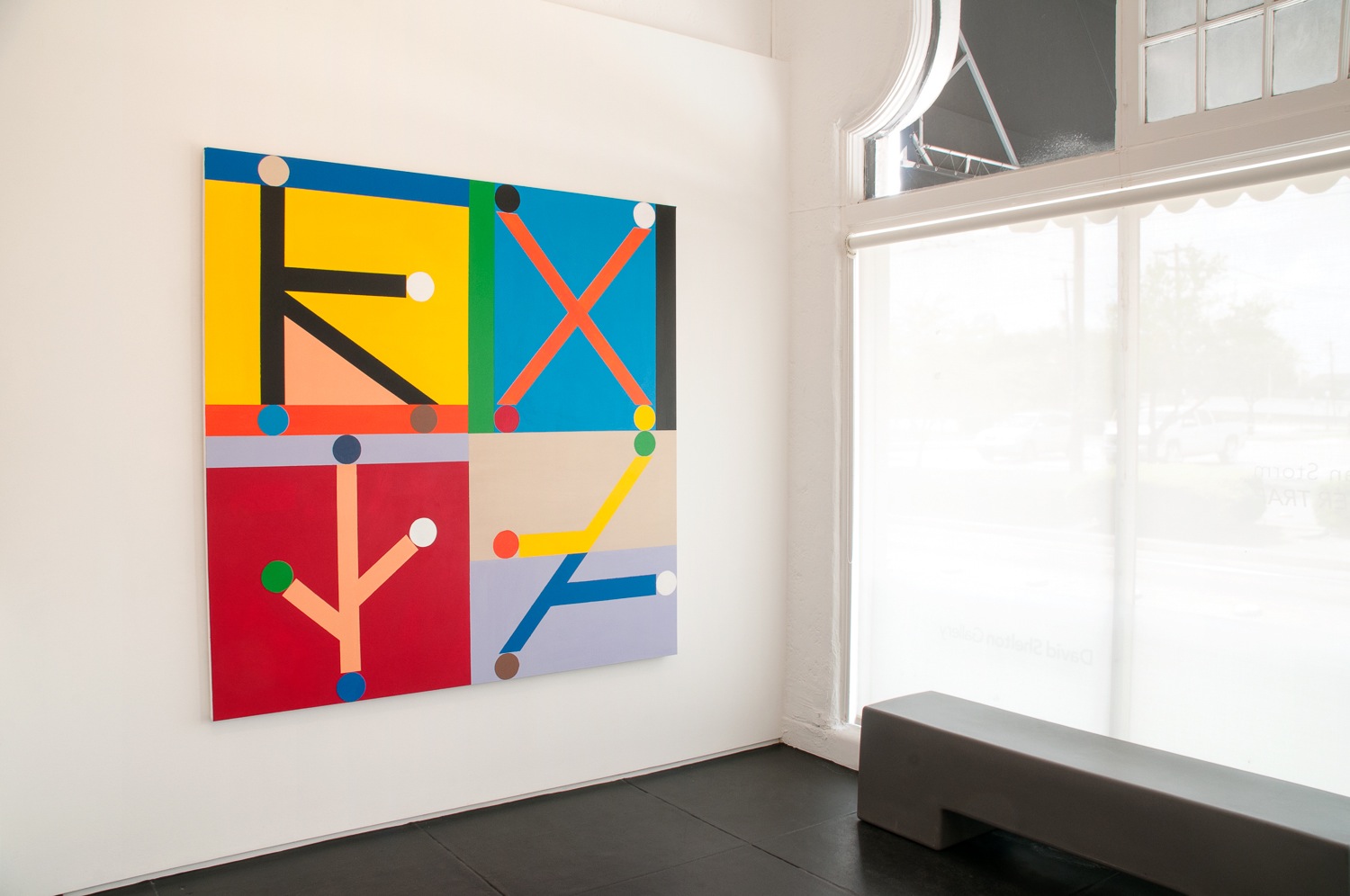 Fri, Mar 27, 2015 → Sat, May 9, 2015
Opening reception: Sun, Apr 10, 6:00 - 8:00 pm
Houston Chronicle
and
Visual Art Source
The Mortimer Trap is a chess opening, named after James Mortimer, in which Black deliberately plays an inferior move hoping to trick White into making a mistake.
In his first solo exhibition at the gallery, titled The Mortimer Trap, Jonathan Ryan Storm initiates his paintings with a basic strategy: working his way into a corner in order to find his way out. It's a deliberate process, not an experiment. Colors are applied in the beginning by chance, from one end of the painting to the other, one section perhaps green, another red. As in the opening chess move, traps are laid where colors conflict with one another, where circles mirror each other and, in order to advance, some are sacrificed.
Storm's method is about finding balance while solving a puzzle. No chess player, whether master or student or past, present or future, can ever see the game in its entirety before the first move. But the opening moves set off a chain reaction of pushing and pulling, advancing and retreating.
Storm received his BA in Metaphysics from Wheaton College in Massachusetts. Recent exhibitions include Farewell Book in Austin; Morgan Lehman Gallery and MAKEBISH Gallery in New York; David Shelton Gallery in Houston; The F.R. Collection in Austin; Neuer Saarbrucker Kunstverein in Saarbrücken, DK; MOHS in Copenhagen, DK and GoodPressGallery in Glasgow. He lives and works in Houston.