Archived Exhibition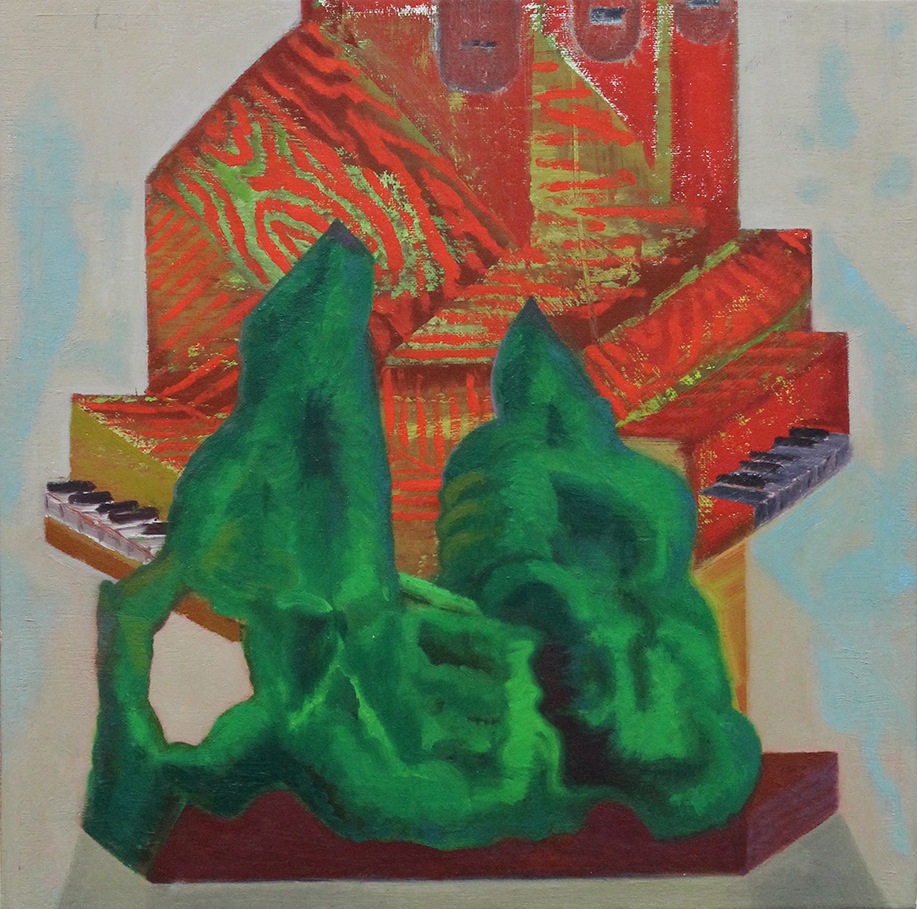 Fri, Apr 5, 2013 → Sat, May 11, 2013
Opening reception: Tue, Apr 5, 6:00 - 8:00 pm
Michael Berryhill, Rachael Milton and Eric Veit
Co-Curated by Rachel LaBine and Keith J. Varadi, Style as Substance is inspired by a road trip, some unlikely encounters and an unfinished play.
"Reverse chalk outlines for geriatric psychiatrics, because they took their vitamins and believed in an eighth wonder; walk it off, walk around, Mr. Poet and Ms. Artist."
– The Northeaster
"A glazed sidewalk, a burned tie-dye brain rod, intercontinental death fantasies, and an urn for new beginnings."
– The Girl From The North Country
"Repurposed past slid onto surfaces like butter on toast. Isn't it amazing how anything can glow?"
– The Texan
(Excerpts from the yet-to-be-completed play, Style As Substance)
Synopsis of the play, Style as Substance:
An artist and a poet take a road trip from New York City to Houston. Along the way, they meet many novel individuals. Before they even leave New York, a Kentucky transplant trying to become an actress emphatically shares her cat troubles, a Rastifarian from New Jersey tries to sell them the rest of her marijuana and a chef from Pennsylvania explains to them the history of the Mennonites and why Classical Art still matters.
While momentarily broken down in Philadelphia, they meet the first of three other artists. The Northeaster feeds them and changes their oil. The poet pays The Northeaster with a poem. Next, they meet a Midwestern girl and she gives them a case of CD's to listen to on the rest of their journey. The artist pays her with some fruit from the Northeaster. When they are almost in Houston, they meet a curly-mustached cowboy from Austin, who gives them each a bottle of Lone Star to celebrate their arrival in "the biggest nation in the country." With each encounter, their understanding of American landscape and culture becomes more muddled, leaving them to question the difference between style and substance.
Upon returning home, they decided to write a play about their adventures and call it Style As Substance.
David Shelton and Shane Tolbert got their hands on a copy of the script, and this is the exhibition based on the play.
Style As Substance, as recited by The Poet
White head secrets within
A hurdled griddled man
Landlocked up with zipped lips
Cracking up cracking eggs
On the scorched and deserted lot
Of the formerly flooded Texaco
Down by the border of yes and no
Your money is as good here
As it is anywhere says Art
Idealism is international
Is a phrase that he once said
At a dinner party post-opening
And now he e-mails in German
Whenever he talks about Art
Back-and-forth air mail
Like fashion forward tramps
Playing double entendres
At the U.S. Open on Telemundo
Closed Captioned in real life too
But is there any style to him
Says the lined up fine point
Letters hugged in dark irony
¿Que? K! ¿Que? K! Okay
Let me tell you what I'm gonna do
Says the lady in the Mars Black dress
I'm gonna grid out your life
I'm gonna show you your signs
Enacted in all their glory
The way that manufactured stars
Would have seen them in past lives
Close your eyes and bend over
So as to touch your toes
To the cold rabble rubble
And then take your fingers
And stroke the overgrown hairs
Of this state of being you have
And have refused to accept
Think about your misaligned
And malignant self-diagnoses
You have cradled structure
Yet you still have none
You have laid low and leaned on
Yet you still can't hold up
Any argument you put forth
¿Que? K! ¿Que? K! Okay
Wait am I still watching Telemundo
No you are watching me okay
Okay so then now what
Now stand up then lie down
Okay so then now what
Now strip down to nothing
Okay so then now what
Now look up to the sky
And tell me what you see
I see Independence Day
Painted by Vija Celmins
Directed by Steven Spielberg
And hung in the living room
Of my brand new apartment
And I want to get dressed now
Okay so then get dressed
Wait these aren't my clothes