Archived Exhibition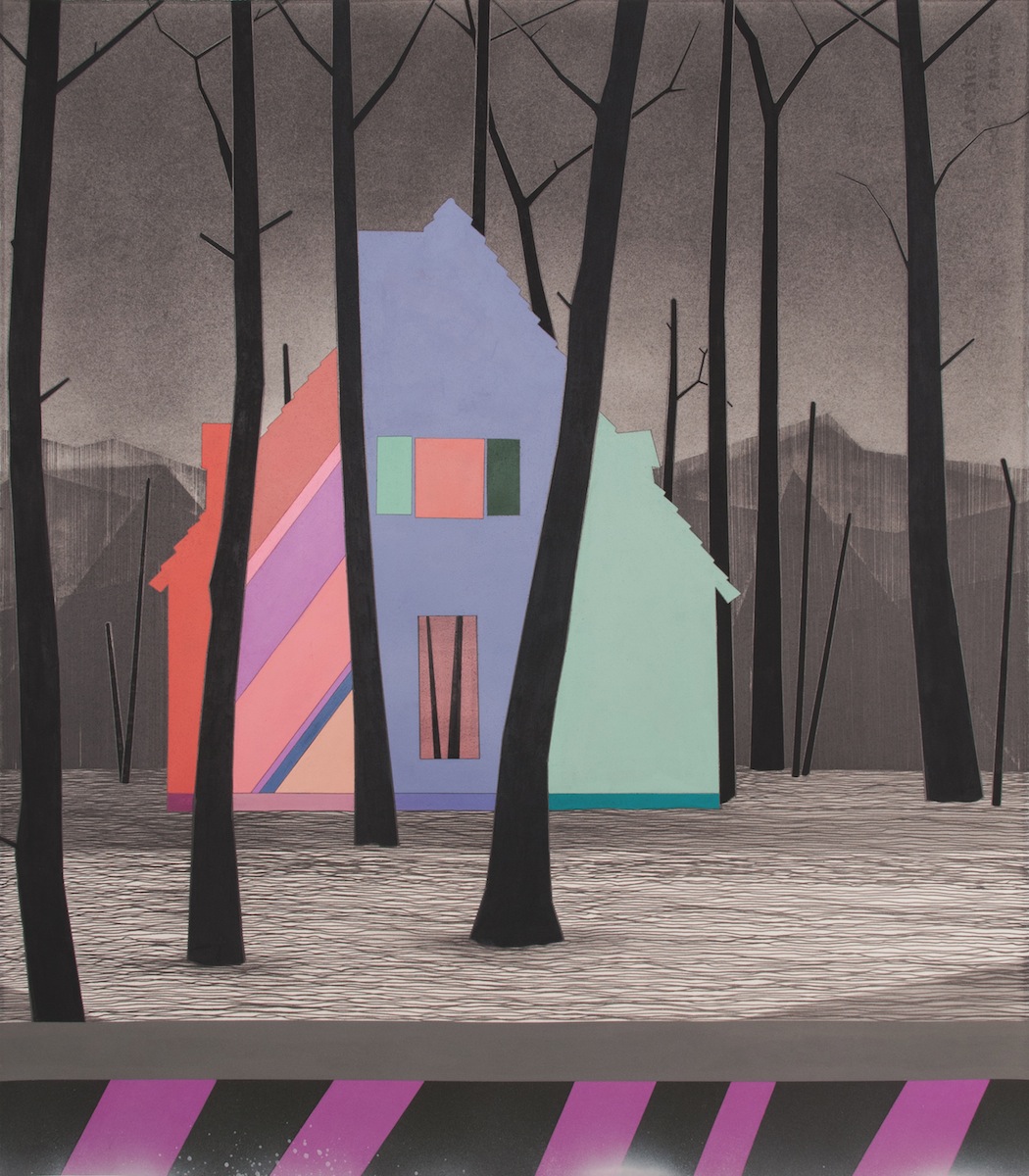 Fri, May 29, 2015 → Sat, Jul 11, 2015
Opening reception: Fri, May 29, 6:00 - 8:00 pm
Sara Frantz' latest series of gouache and graphite landscapes furthers her engagement with the alleged polarities of banality and beauty. In parsed re-imaginings of the built environment, unremarkable specimens of low architecture become prismatic reliquaries—flamboyant harbingers of obsolescence infused with an odd sentimentality. The formal strategies Frantz employs—traditional figure/ground relationships combined with rigid theatrical framing of otherwise unremarkable structures—quietly question conventional notions of beauty in landscape painting.
This jab at art historical convention underscores her work, as does a penchant for the absenting of the subject. While it is obvious that each location in Frantz' work is a real point in the real world, it is equally obvious from her ever-growing repository of personal reflection that the journey is as much part of her process-heavy practice as the destination. In other words, her works are not depictions of Cartesian realities so much as distillations of time—roadside markers along a peculiar quest to willingly encounter and reevaluate the banal.
Frantz received her MFA in Studio Art from the University of Texas at Austin. Recent exhibitions include Women & Their Work in Austin, Muriel Guepin Gallery in New York and Southwest School of Art in San Antonio. She currently lives and works in San Luis Obispo, CA, where she is Assistant Professor of Studio Art at California Polytechnic State University. This is her second solo exhibition with the gallery.