Archived Exhibition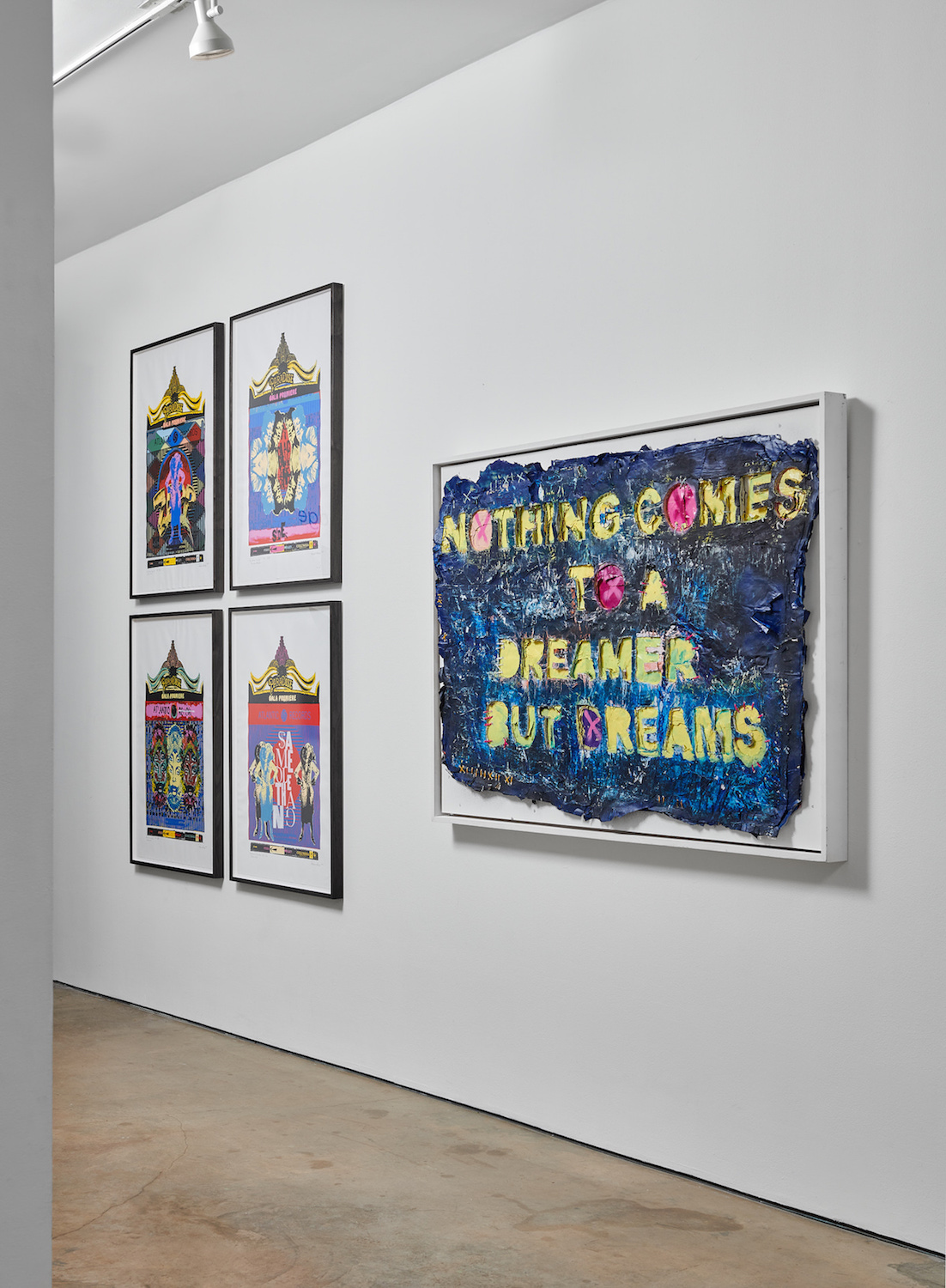 Sat, Apr 17, 2021 → Sat, May 15, 2021
Preview: Sat, Apr 17, 2:00 - 5:00 pm
DNA is a blueprint found in every living organism. At the beginning of creation we are set along a path that is guided by the building blocks of a tiny spiraled molecule. And while that path is not rigid or destined, it can't be denied that a person and their path is affected by their molecular blueprint. Our DNA is our past, present and future. It is not an oracle or what was written, but it is an undeniable foundation upon which life's future is built.
Robert Hodge's latest body of work, titled DNA, is a showcase of the history and culture of African American history that is intertwined into the fabric of this country's DNA. And while African American contributions to the culture are not the complete story of America they are an undeniable foundation upon which this country was built. Based on extensive research Hodge's work will help to bring forth the rich African American culture and history that is often hidden in the American story. DNA pulls from the story of Henrietta Lacks who was a black tobacco farmer from southern Virginia who got cervical cancer when she was 30. A doctor at Johns Hopkins took a piece of her tumor without telling her and sent it down the hall to scientists who had been trying to grow tissues in culture for decades without success. No one knows why, but her cells never died. The work examines Lacks, as well as other key figures from the civil rights era, pop culture, music, and Hodge's personal life and how those people help shape the current art, music, the fashion world, as well as the artist himself.
The work will be displayed at the David Shelton Gallery which Hodge has been using as an experimental studio since January. Cameras have been set up to record and connect the audience to the work via social media, with an archive of all recordings available on YouTube. Hodge will also be recording music for his "Slowed and Throwed": DJ Screw Forever album slated to be released during the run of the "Slowed and Throwed: Records of the City Through Mutated Lenses" exhibition in collaboration with Contemporary Arts Museum Houston (CAMH). Programming consists of inside studio access, interviews with prolific creatives and live musical performances surrounded by the work that Hodge has created and will still be creating in real time. Guests will not only be able to see the building blocks that make up Hodge as an artist, but also the foundations of African American culture and how it touches and shapes so much of the world's cultural DNA. Everyone should be able to walk away having some personal experience with the art as Hodge also continues his efforts of making the art world more accessible with this project through a small boutique of works and merch. Where Collect It For the Culture was an opportunity to combine up-and-coming talent with more established artists, DNA will be an opportunity to combine the savvy art consumer with those who with little experience in the world. The gallery presentation continues Hodge's goal of exposing newcomers to art because everyone should have access to and knowledge of this country's DNA.