Archived Exhibition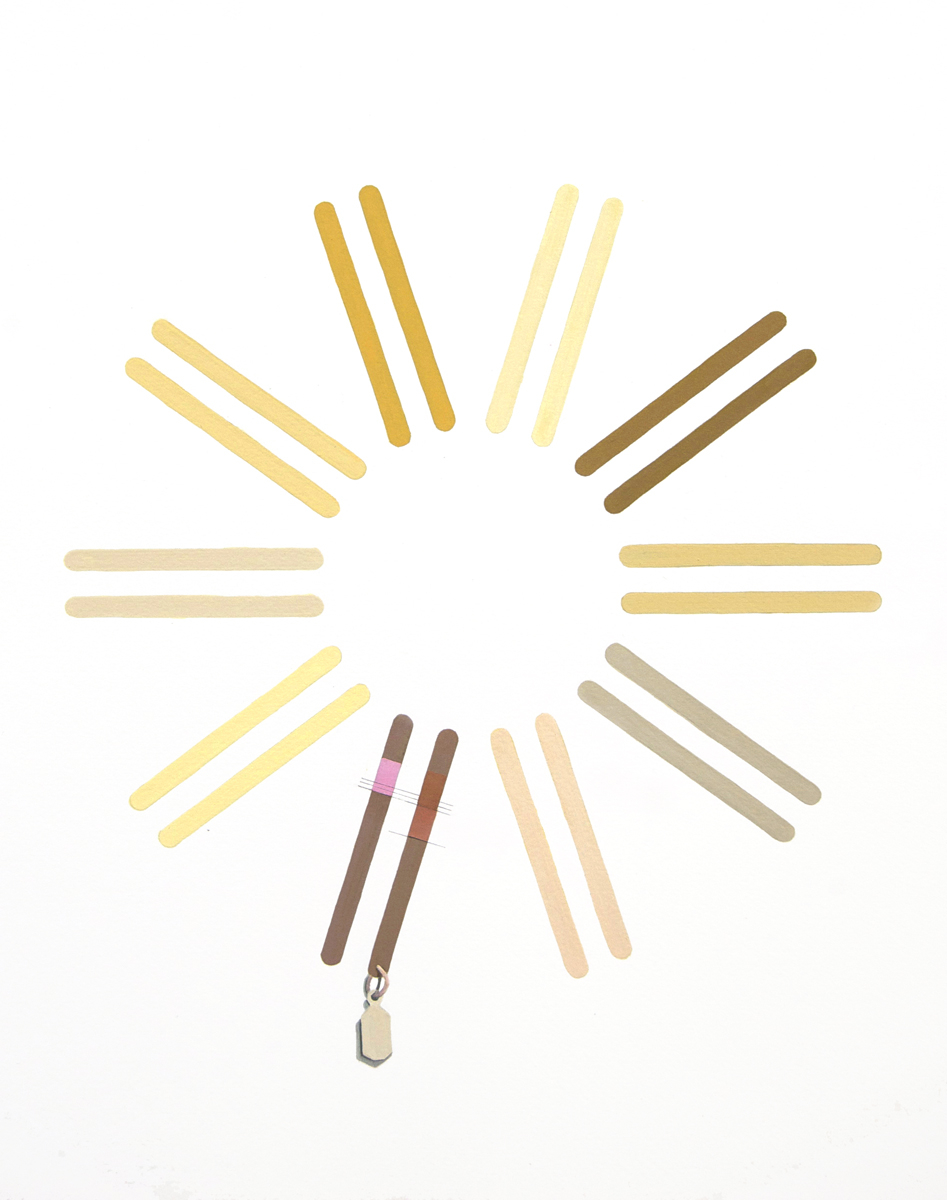 Sat, Jan 14, 2012 → Sat, Feb 11, 2012
Opening reception: Mon, Jan 14, 6:00 - 9:00 pm
Jessica Halonen and Michael Velliquette
San Antonio Current
and
... might be good
Propagating Uncertainty introduces new drawings and sculptural works by Jessica Halonen, the newest addition to the gallery roster. This is her first exhibition at the gallery.
Halonen's new body of work is part of an ongoing project that investigates the use of genetic modification in plants and animals by the pharmaceutical industry. Her Target drawings and Sticky Ends sculptures visually respond to the science involved in altering an organism's DNA, engaging in a dialogue with the ethical issues surrounding the process. The abstract forms of her sculptures are inspired in part by chemical formulas and molecular geometry, presenting an ordered system transformed into a chaotic mess; for example, a tangled double-helix. Repetition, shape and color are constant principle elements in her work, as well as important components of the gene splicing process.
Halonen earned her MFA in Painting in 1999 from Washington University in St. Louis. Her work has been shown in numerous exhibitions, notably at the Museum of Fine Arts Houston; Austin Museum of Art; Park Project, Los Angeles; University of Texas at Dallas and San Antonio; and Fort Worth Contemporary Arts, TCU. Her work is in the permanent collection at the Museum of Fine Arts Houston and The Museum of Southeast Texas. From 2000-2001, she was a Core Fellow at the Glassell School of Art, Museum of Fine Arts Houston, and was recently an artist in residence at the MacDowell Colony in New Hampshire. Halonen is an assistant professor in the Department of Art and Art History at Trinity University. She lives and works in both Austin and San Antonio.
Split Janus is a recent body of small-scale works by Michael Velliquette that mark a new trajectory in his practice which combines his mixed-media drawings with his colorful and complex cut paper constructions, for which he is most known. Velliquette revisits the vocabulary of symbols and images found in some of his earlier works, including double-sided profiles, hands, serpents, and collectives of faceless figures, which he's previously explored in mythological, scenic narratives. The current series uses the backdrop of outer space to seek out themes of exploration, alien encounter and transformation. Along with this new series, Velliquette will also exhibit two new wall-mounted cut paper sculptures.