Archived Exhibition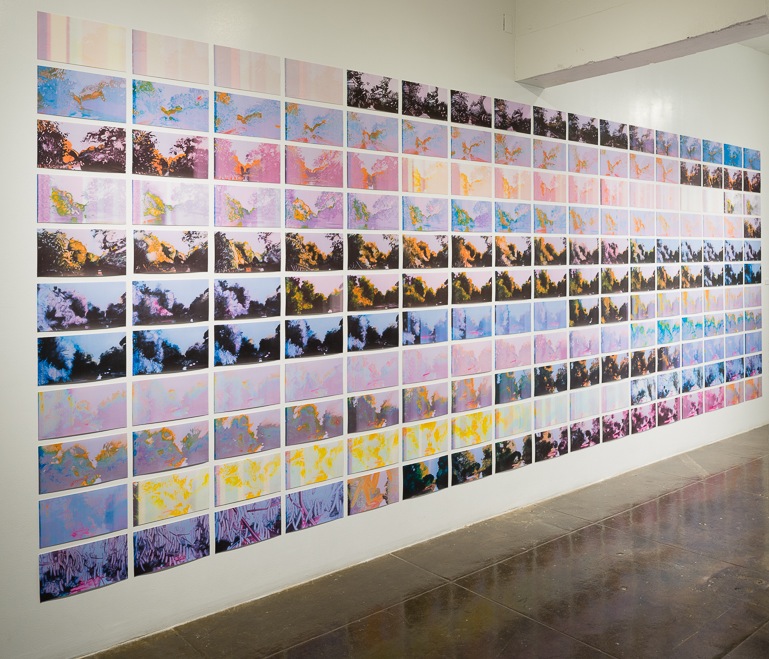 Thu, Mar 5, 2015 → Sun, Mar 8, 2015
Opening reception: Thu, Mar 5, 6:00 - 8:00 pm
For information: http://www.moving-image.info/new-york/
Moving Image will take place March 5-8, 2015. Located in the Waterfront Tunnel event space between 27th and 28th Streets with an entrance on 11th Avenue in Chelsea. Moving Image will be free to the public and open Thursday – Saturday, March 5-7, 11–8 PM and on Sunday, March 8, 11-4 PM. An opening reception will take place Thursday, March 5, 6–8 PM.
Moving Image was conceived to offer a viewing experience with the excitement and vitality of a fair, while allowing moving image-based artworks to be understood and appreciated on their own terms. Participation is by invitation only. The newly formed Moving Image Curatorial Advisory Committee for New York 2014 is inviting a selection of international commercial galleries and non-profit institutions to present single-channel videos, single-channel projections, video sculptures, and other larger video installations.
Waterfront New York Tunnel
269 11th Avenue
Between 27th and 28th Streets
New York, NY 10001
JOEY FAUERSO
Guadalupe – After Images, 2014
single-channel video, 59 min
edition of 3 +2AP
A central theme of Guadalupe – After Images is movement: moving through something, away from something, out and into something new, transcending a certain set of physical and narrative conditions towards something more abstract and intuitive. The piece reflects an evolving understanding of the nature of painting­–what a painting can be, and the ways a painting can be made.
Fauerso initiated the project with an exploration of a regional landscape. Many of her paintings and videos begin with extensive documentation of an experience or performance through video and photography. In this case she chose to use video footage taken from a boat ride on the Guadalupe River. At a certain point the boat moved through the trees, the perspective changed, and the image abstracted. What interested her was the physicality of the sequence, and a sense of one space opening onto another.
From this footage she created a series of 198 paintings. In Repetition and Difference, Gilles Deleuze wrote that "repetition is best understood in terms of discovery and experimentation; it allows new experiences, affects, and expressions to emerge. To repeat is to begin again; to affirm the power of the new and the unforeseeable." Making the 198 paintings enabled Fauerso to further immerse herself into the original experience, and to create a structured space for descriptive innovation.
The original paintings were then photographed and reprinted a total of four times. With each round of documentation and printing, the images became more abstract, symbolic, in a sense more painterly. This was largely due to the ways in which the printer's ink levels affected the image. This element of chance and mechanical gesture became an important part of the language of the piece. She began to realize that the project was really about creating the conditions for the painting to be generated. Much of the 'painting' occurred through this subtractive mechanical process, whereby it became as much about finding the image as making the image.
Brian Eno stated that "with a generative piece you set a machine going and it makes itself, and you as the composer are also the listener. The act of listening is the act of composing." While the first part of the project involved a labor intensive and largely traditional approach to making a painting, the process quickly moved towards a generative approach to image making that was mostly independent of the hand.