Archived Exhibition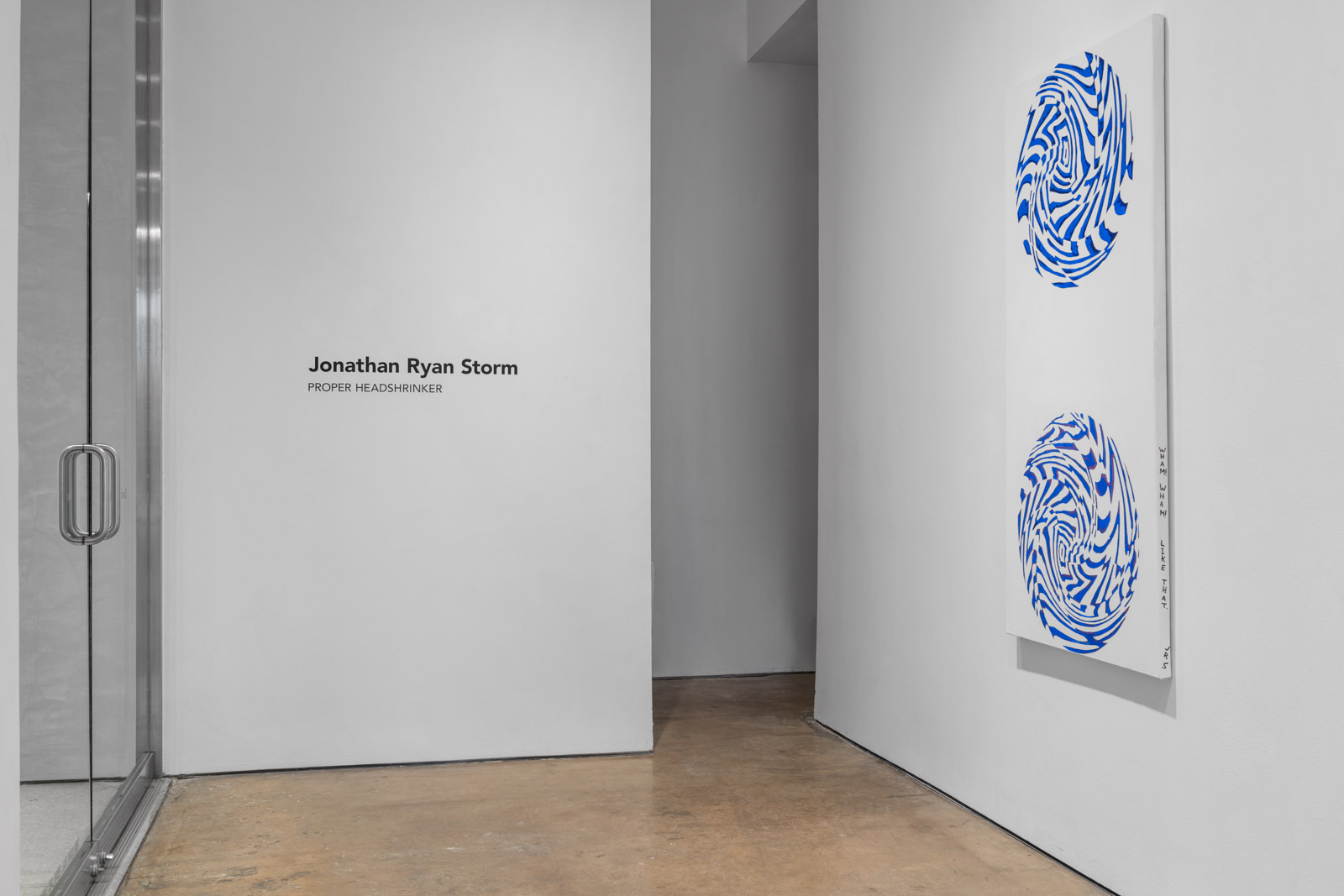 Fri, Jan 5, 2018 → Sat, Feb 10, 2018
Opening reception: Fri, Jan 5, 6:00 - 8:00 pm
Free Press Houston
David Shelton Gallery is pleased to announce PROPER HEADSHRINKER, on view from January 5 through February 10, 2018. PROPER HEADSHRINKER features new paintings by Vermont-based artist Jonathan Ryan Storm in his second solo exhibition with the gallery.
The paintings in the exhibition reflect what Storm refers to as "taking a walk" and "inner space". The "taking a walk" paintings respond to the process of action and reaction that begins on the outer edges of the canvas working towards the center, so that each line reflects the one that preceded it. The painting is finished when it ends in the center, the end of the walk. The "inner space" paintings involve mirrored methods that originate from the center like solar flares. Storm finds a therapeutic aspect to making these pictures. They may buzz with electricity, but they are, at the same time, mellow mediations on the act of making and looking.
Storm received his BA in Metaphysics from Wheaton College in 2003. His recent solo exhibitions include Morgan Lehman Gallery in New York City; Cardoza, Menil Bookstore and David Shelton Gallery in Houston; and Farewell Books in Austin. Group exhibitions include Big Medium in Austin; Circuit12 and Ware:Wolf:Haus in Dallas; The Brandon and David Shelton Gallery in Houston; Neuer Saarbrücker Kunstverein in Germany; and GoodPress in Scotland.