Archived Exhibition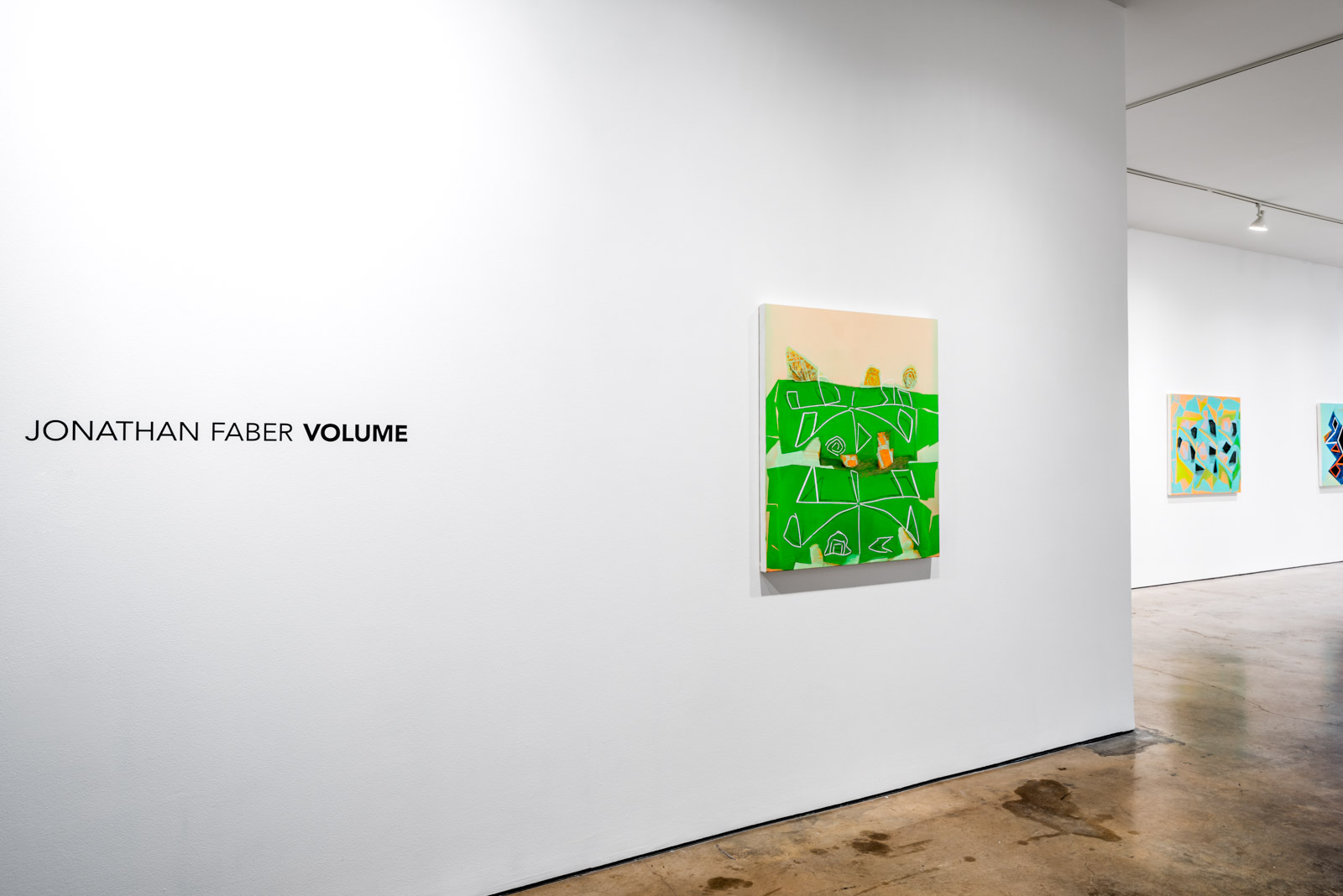 Fri, Jun 3, 2016 → Sat, Jul 9, 2016
Opening reception: Fri, Jun 3, 6:00 - 8:00 pm
art ltd.
In Volume, Jonathan Faber addresses the paradox between concept and intuition. He views volume as an analogy for both the making of, and various ways of looking at, painting. Volume can be defined as a bound collection, a consecutive sequence of issues, or the amount of space that a substance or object occupies, or power of sound – all which are relative analogies to image making. Faber considers his paintings to be a visual reference to the internal dialogue among memories, sentiments and feelings. In his compositions, Faber focuses on consciousness and how we create versions of what we want to remember.
Faber's paintings remain both descriptive and elusive with each work being built upon layers retaining something of their past. These layers show a balanced methodical approach through spontaneous and deliberate forms, colors, and marks that hover between an abstract substance and an ambient space. The images undergo a process of formation and de-formation, destruction and re-building. The result is a heightened sense of the passing of time, perpetual movement and a honed intuition that resonates both a peculiar and familiar experience with the viewer.
Jonathan Faber received a BFA from Alfred University and an MFA from the University of Texas at Austin. He was the recipient of the Pollock Krasner Fellowship and the Joan Mitchell Foundation. His work has been exhibited at numerous galleries and museums across the country, including Cue Art Foundation, the Galveston Arts Center, David Shelton Gallery, and the Blanton Museum of Art. He currently resides in Austin and is an Assistant Professor at Texas State University School of Art & Design.