Archived Exhibition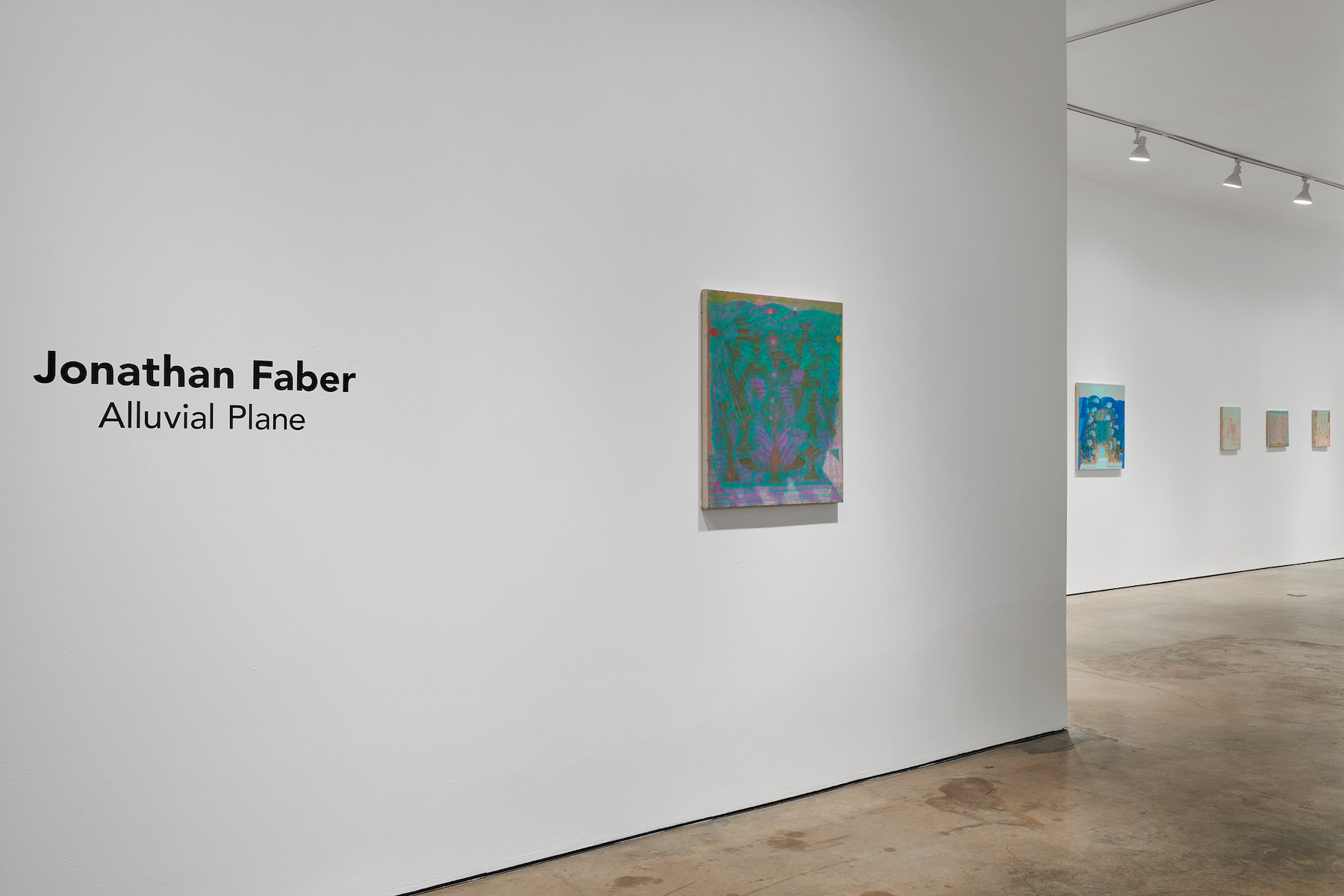 Fri, Mar 3, 2023 → Sat, Jun 3, 2023
Opening reception: Fri, Mar 3, 6:00 - 8:00 pm
David Shelton Gallery is pleased to present 'Alluvial Plane', featuring new paintings by Jonathan Faber. Faber is engaged in creating works that are in essence abstract while also connecting to a lexicon of real-world imagery.
The works in the exhibition are an allusion to a merging of various elements. In each picture, content is referential to subjects in the world, such as an object, event, idea, place, something familiar, mysterious, important, domestic or banal.
In the studio, paintings undergo a continual process of editing and refining, retaining something of their past through the variety of built-up layers. Work sessions enable new details to ferment, creating an accumulation of stacked content. Paradoxically, instinct contributes as a physical thought process––a way of being involved in a kind of internal dialogue.
"At best, a concentrated effort will put me in a place where I'm not comfortable, where I don't have a solution. I have to find an answer in the act of making a painting. For me, that's the zone in which I like to tread– it can be completely liberating," says Faber.
The idea that painting can create multiple associations to a subject brings up a question about what is the process of painting? To Faber, painting is a dedication of time to an experiment or a problem with an unknown conclusion. The best thing a painting can do is to convey something new visually that offers a new way of looking at the world. In each painting, every question is different, every problem is different, so every painting is different.
The title of the exhibition serves as a metaphor referencing the painting process and the accumulation of content on the picture plane. The phenomenon known as an alluvial plain is a natural occurrence when rivers and streams create deposits of flat landforms that are layered, rich in nutrients and sedimentary in nature. "Through the deposits of painterly material, the passage of time, and the ebb and flow of the practice of painting, my hope is that the works in this exhibition convey those layered experiences," said Faber.
Jonathan Faber received an MFA from the University of Texas at Austin and a BFA from Alfred University, NY. He is a recipient of a Pollock Krasner Fellowship and the Joan Mitchell Foundation Grant. His work has been exhibited at numerous galleries and museums across the country, including Cue Art Foundation, New York, NY; Galveston Arts Center, Galveston, TX; David Shelton Gallery, Houston; and the Blanton Museum of Art, University of Texas at Austin. He currently resides in Austin and is an Associate Professor at Texas State University School of Art & Design in San Marcos.