Archived Exhibition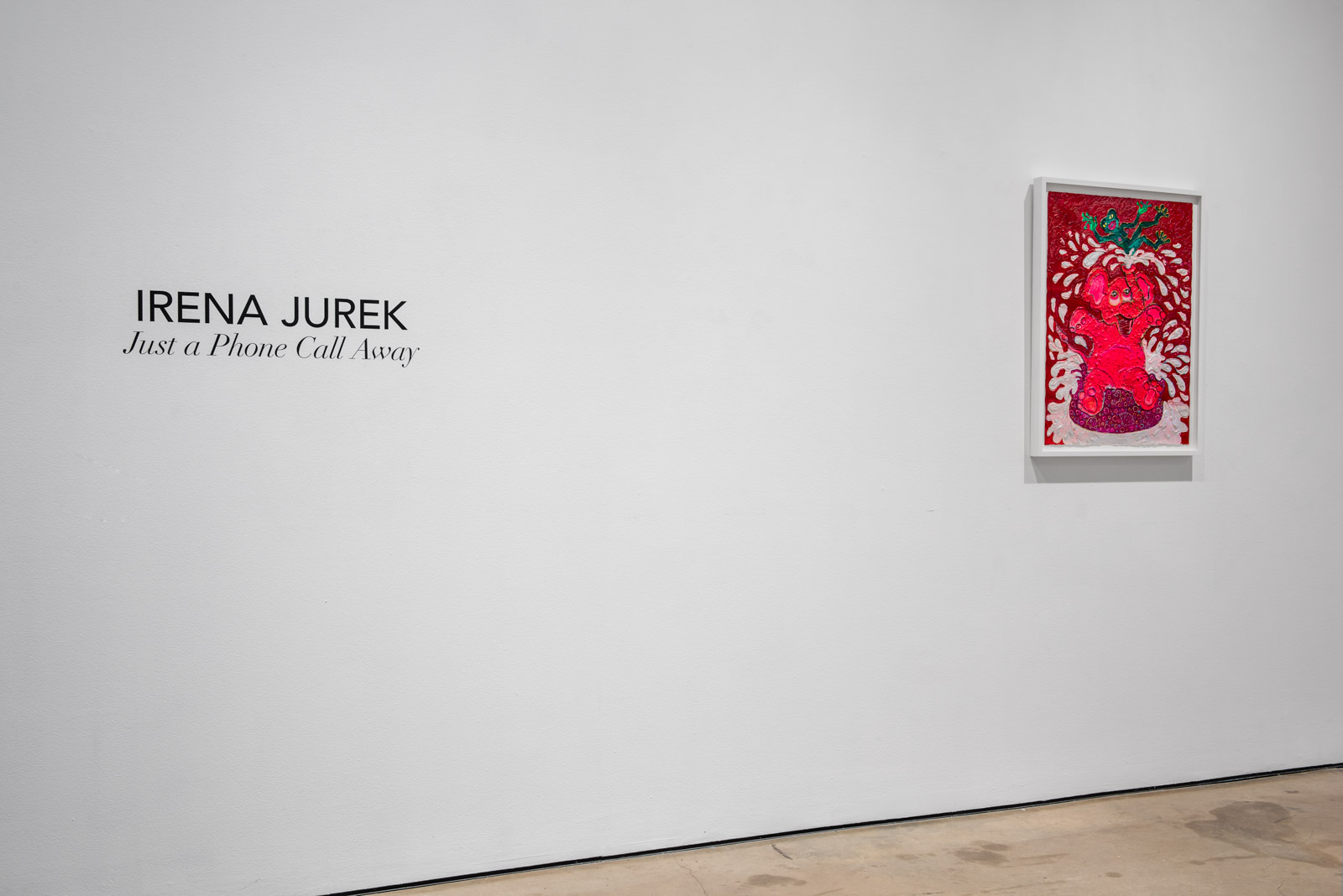 Fri, Apr 21, 2017 → Sat, May 27, 2017
Opening reception: Fri, Apr 21, 6:00 - 8:00 pm
Houston Press
Irena Jurek makes no distinction between fantasy and reality since the fantastical is born out of the realistic. Wolves, cats, bunnies, teddy bears, pigs, frogs, clowns, mermaids and trolls occupy her world, all earthly, corporeal creatures that are immediately familiar and recognizable. Riffing off of the language of fairy tales, cartoons and cliché, she creates scenarios in which few things are actually as they appear. In both life and art what often seems at first to be the epitome of the lecherous wolf, full of posturing machismo, on closer inspection turns out instead to be a docile, sensitive and submissive creature. At other times the wolf is exactly as he appears, a virile, dominant alpha who embodies the role he was cast to play.
Jurek draws inspiration from the contrast between our personas and the societal masks we all wear, and the more sincere "face" of our instincts and desires. The character of the cat woman is an embodiment of a female being that fully embraces her sexual drives and needs. She is an independent, feral and unpredictable creature who lives by her own set of rules. Relishing in the power of her sexual agency, the cat woman does as she pleases with whomever she pleases, whenever she pleases. As a predatory animal she represents a capricious, violent and untamable form of sexuality.
The dynamics of predator and prey come into play in the form of dominance and submission in many of the stories Jurek tells. At times the pig giddily anticipates being devoured by the hungry wolf, while in a different scene, the wolf himself becomes prey. The pig that is occasionally portrayed as the victimized scapegoat herself becomes the bully and the torturer when the script is flipped and she is placed in the position of power. Both in our fantasies and our realities, we are never completely aware of who we are until opportunity and circumstance present themselves to us and reveal latent aspects of our appetites and inclinations that would otherwise remain hidden.
Jurek received her BFA in 2004 from The School of the Art Institute of Chicago and her MFA in 2008 from the Cranbrook Academy of Art, Michigan. Recent solo exhibitions include Romeo Gallery in NYC; Jeff Bailey Gallery in Hudson, NY, and Zurcher Gallery in Paris. Her work has been included in group exhibitions at MASS Gallery in Austin; Know More Games, 247365 and Denny Gallery in NYC; Left Field in San Luis Obispo, CA, among others. She currently lives and works in Brooklyn, NY. This is Jurek's first solo exhibition at the gallery.