Archived Exhibition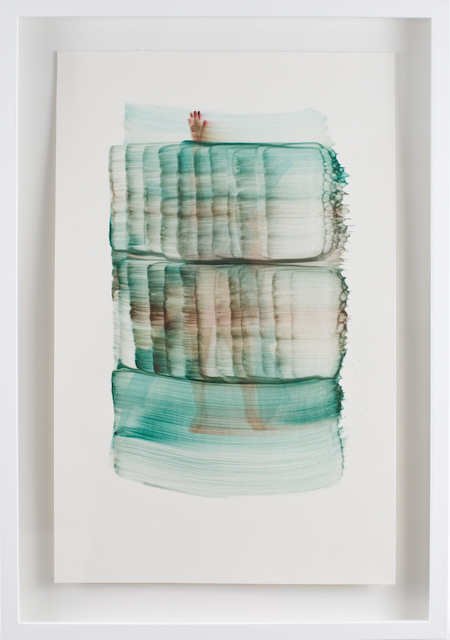 Fri, Mar 26, 2010 → Sat, May 8, 2010
Joey Fauerso and Michael Velliquette
Glasstire
,
San Antonio Current
and
San Antonio Express-News
Exotic Matter introduces new works by San Antonio-based painter Joey Fauerso and Madison-based paper artist Michael Velliquette. A publication will accompany the exhibition, with an essay by Michael Jay McClure, Assistant Professor of Contemporary Art and Art Theory at the University of Wisconsin-Madison.
Fauerso's intimate and large-scale paintings on paper continue her investigations in the depiction of the human body as an intersection between nature and culture. Playing on the longstanding equation of nature with sexuality, recent paintings and animations depict sites of ecstasy and eroticism where body and landscape merge into a single entity.
Velliquette's recent series of cut paper works push the physical properties of his chosen medium further by experimenting more dramatically in high relief. The brightly-colored constructions are entirely hand cut and are made exclusively of heavy weight card stock and core board. These newer works mark a turn for Velliquette more explicitly towards abstraction while still being concerned with devotional ornamentation and spiritually driven object-making.
McClure writes that both artists' work, when viewed collectively, "may seduce, simultaneously, in different ways. What strikes me as most interesting is how these artists have, by showing together, invoked a term that is central to contemporary art-- dialogue." McClure adds that Fauerso and Velliquette both use "the formal detail and the errant fragment to work against unbreakable form. In this way, the collaborative exhibition space and the pieces within it stand as sites of disorientation. I contend that this disorientation counts a pleasurable."
Joey Fauerso's work has been exhibited nationally and internationally, with upcoming exhibits at Western Exhibitions in Chicago, Parson's University-Paris, and Texas A&M Laredo. She currently has work on view in the exhibition One for All: Contemporary Perspectives on the Figure at the Michael and Noémi Neidorff Art Gallery at Trinity University.
Michael Velliquette is included in the current exhibits, Psychedelic: Optical and Visionary Art Since the 1960's at the San Antonio Museum of Art, and Slash: Paper Under the Knife at the Museum of Arts and Design in New York.
This will be their second two-person exhibition together.
The exhibit is on view through Saturday, May 8, 2010.