Archived Exhibition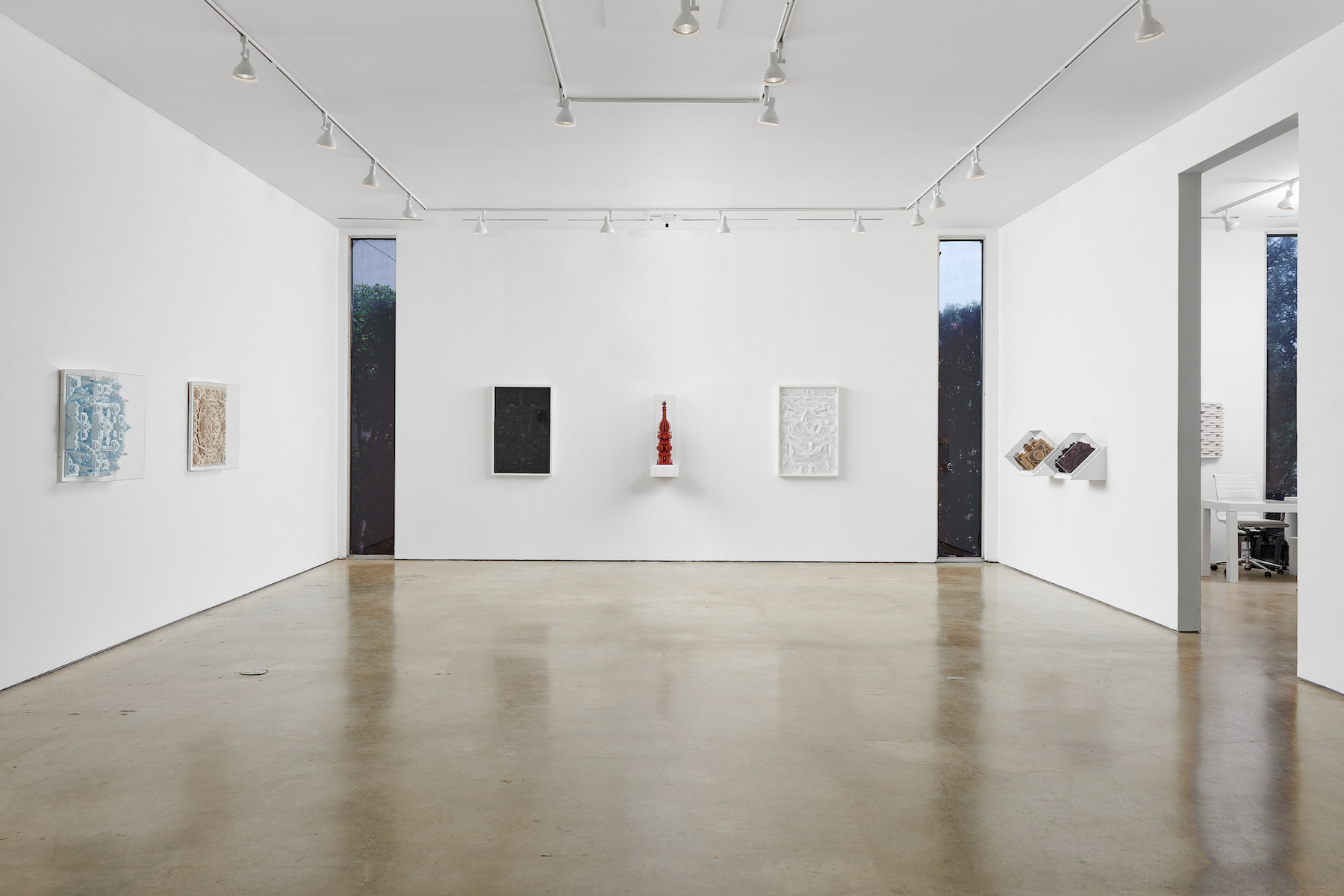 Fri, Oct 23, 2020 → Sat, Jan 9, 2021
Preview: Fri, Oct 23, 12:00 - 4:00 pm
Houston Chronicle
View Individual Works
Open by appointment, please email david@davidsheltongallery.com
Creations are Numberless, I Vow to Free Them is a solo exhibition of Michael Velliquette's innovative work of paper sculptures. Velliquette redefines the unassuming nature of paper by constructing objects that convey strength, intent and durability, and require conscious observation and care. They are at once abstract layers and shapes made from colored paper and structures that from one moment to the next suggest fortress-like constructions, tiered mandalas or complex mechanical gears. Cut exclusively and assembled by hand, Velliquette's works can take up to 500 hours to complete.
Also included in the exhibition are Velliquette's recent series of paper cut works, each composed of a single sheet of paper that is carefully sliced and folded. The artist emphasizes the physics of light, and the way a simple fold, lifted at a variety of angles from the surface, reveals myriad shadows, forms and openings. Like his larger constructions, the paper cut works retain a mandala-like quality, as if carved in relief on a panel of a door or a box. Where the more built-up sculptures capitalize on the material's strength, flexibility and capacity to be molded, the paper cuts are pared down, vulnerable, fleshy in comparison. Thus we are invited to consider the surface and material thinness of the paper itself, where the detail of every incision is distinguishable, and there's little telling what mysteries lie beyond.
A working artist for 20 years, Velliquette has participated in over 150 exhibitions in museums and galleries in the US, Europe and Asia. His work is in the permanent collections of the Chazen Museum of Art, the Art Museum of South Texas, the Racine Art Museum, The San Antonio Museum of Art, The Progressive Corporation, The John Michael Kohler Art Center and The Microsoft Corporate Collection.
He has participated in residencies and cultural exchange programs including the Artpace International Artist-in-Residence; the SÍM Residency, Reykjavik; the John Michael Kohler Art/Industry program; and EUARCA, Kassel, Germany. In 2021 he will be artist resident at the Houston Center for Contemporary Craft.
Velliquette's work has been featured in numerous print and online publications including Colossal, Time Out New York and The New York Times. He has been included in several compendiums on paper art produced by such publishers as Thames & Hudson, Gestalten, Sandu, Lark Crafts, Hightone Books.